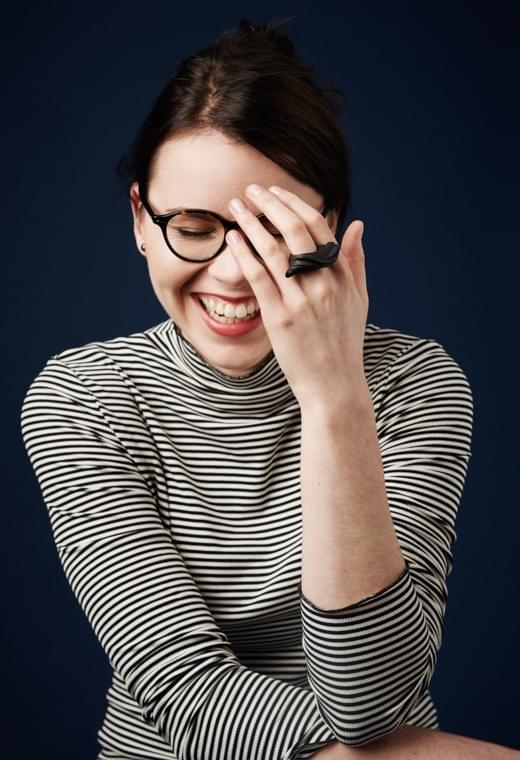 Dovile Kondrasovaite
Born 1989, Dusetos, Lithuania
EDUCATION
| | |
| --- | --- |
| 2012 | BA in jewellery and smithery, Vilnius Academy of Arts, Lithuania |
| 2011 | Study exchange at Escola Massana, Barcelona, Spain |
PROFESSIONAL POSITION
| | |
| --- | --- |
| 2020 - current | Insignia jeweller, Toye, Kenning & Spencer, Birmingham, UK |
| 2016 - current | Jewellery tutor, The Quarterworkshop, Birmingham, UK |
| 2019 - 2020 | Artist in Residence, Birmingham School of Jewellery, UK |
| 2013 - 2015 | Jewellery tutor, Art Studio Ramios Bites, Vilnius, Lithuania |
EXHIBITIONS
| | |
| --- | --- |
| 2021 | THE DREAMERS, collection preview, Meno Materija, Kaunas, Lithuania |
| 2019 | TEKME/FLOW, solo exhibition, Art jewellery gallery ARgenTum, Vilnius, Lithuania |
| 2019 | TRIPLE PARADE Biennale for Contemporary Jewellery, How Design Center, Shanghai, China |
| 2017 | MAKING IT NOW, group exhibition, Ruthin Craft Centre, Ruthin, Wales, UK |
| 2017 | PRESENT, group exhibition, Studio Fusion Gallery, Oxo Tower Wharf, London, UK |
| 2017 | LUMINATES, group exhibition, Mint Shop, London, UK |
| 2017 | NATURE MORTE: Contemporary artists reinvigorate the Still-Life tradition, group exhibition, Wroclaw National Museum, Wroclav, Poland |
| 2016 | THE EYE / HOME, group exhibition, Magan gallery, London, UK |
LATEST EVENTS
| | |
| --- | --- |
| 2020 | MADE, Yorkshire Sculpture Park, UK |
| 2019 | CENTREPIECE, Birmingham, UK. |
| 2019 | JOYA Barcelona Art Jewellery & Objects, Barcelona, Spain. |
| 2019 | AMBER TRIP, XV International Baltic Jewellery show, Litexpo, Vilnius, Lithuania |
| 2018 | DAZZLE LONDON, Oxo Tower Wharf, London, UK |
| 2018 | MADE IN LEAMINGTON, Town Hall, Entertainments Venue, Leamington Spa, UK |
| 2018 | DAZZLE @ DOVECOT, Edinburgh, UK |
| 2018 | THE CONTEMPORARY CRAFT FESTIVAL, Bovey Tracey, Devon, UK |
| 2018 | AMBER TRIP, XV International Baltic Jewellery show, Litexpo, Vilnius, Lithuania |
| 2017 | DAZZLE LONDON, group exhibition, Oxo Tower Wharf, London, UK |
| 2017 | MADE BY HAND CARDIFF, contemporary craft fair, Cardiff, UK |
| 2017 | DAZZLE LONDON, group exhibition, Oxo Tower Wharf, London, UK |
| 2017 | NEW DESIGNERS, ONE YEAR ON, Business Design Centre, London, UK |
| 2017 | THE CONTEMPORARY CRAFT FESTIVAL, Bovey Tracey, Devon, UK |
| 2017 | AMBER TRIP, Art Jewellery Competition show & jewellery show Vilnius, Lithuania |
| 2017 | THE EYE, Contemporary Jewellery Symposium, Telsiai, Lithuania |
ARTIST'S STATEMENT
My artistic journey as a jewellery maker is steeped in the exploration of time and the beauty of natural ageing processes. I imbue each piece with a sense of life and growth, using hand-carved amber and wood, symbolising the timeless allure of nature. Deeply rooted in my Baltic identity, I'm committed to sustainable sourcing, aiming to redefine the use of amber in contemporary jewellery.
In my creative palette, I also extensively work with precious metals and gemstones. My "We Are All Dreamers" earring collection is a tribute to the shared human spirit of dreaming, weaving intricate silver designs with vibrant gemstones to mirror the colourful range of our collective aspirations.
Inspired by the dynamic volumes of the sea, my 'Flow' collection breaks the mould of conventional jewellery. It explores large, statement pieces that extend the traditional understanding of a ring, reflecting the fluidity and ceaseless rhythm of ocean waves.
Over time, my pieces, like nature, evolve gracefully. Their surfaces change, revealing the traces of time and the cyclical journey of nature. Through my work, I invite wearers to embrace this transformation, encapsulating the cycle of life and time in each unique piece.