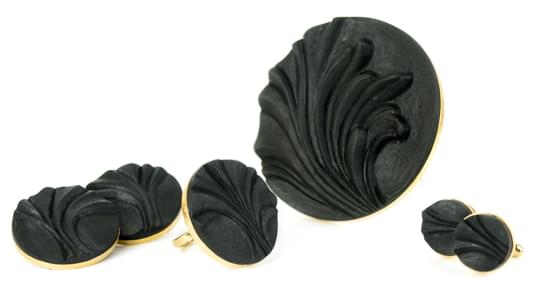 PRIVACY POLICY
This privacy policy describes how Dovile Ko collects and uses personal information in accordance with the GDPR (General Data Protection Regulations).
Personal information is any data which can identify an individual, which would include your name, postal address and email address.
You can change your mind at any time by clicking the unsubscribe link in the footer of any marketing email you receive from me, or by contacting me at hello@dovilejewellery.com. I will treat your information with respect. By signing up to my mailing list, visiting this website, corresponding via email, you agree that I may process your information in accordance with these terms.
I may collect, store and use the following kinds of personal data:
information provided as a result of a sale (name, email address, billing & delivery address);

information that you provide me for the purpose of subscribing to my email newsletter (name and email address);

any other information that you provide when communicating with me by any means;
I may use your personal information to:
send you items purchased via the website;

send statements and invoices to you, and collect payments from you;

send you general communications;

send you my email newsletter (you can unsubscribe at any time);

keep the website secure and prevent fraud;

if you give me feedback (in the form of testimonials), I may use it to improve my services and I may publish it online or offline to promote the business and my services. I will always ask for permission before publishing.
If you purchase a product from me, your card information is not held by me, it is collected by a third-party payment processor Stripe, who specialises in the secure online capture and processing of credit/debit card transactions.
I will not sell, distribute or lease your personal information to external third parties, except as provided in this privacy policy.